Gymboree has a fantastic deal going on right now on clearance! They have an extra 40% OFF clearance. I combined the clearance with an extra 20% OFF coupon that I found in the latest Parents or Family Fun magazine (I'm not sure which one but it's one of the FREE ones that I get). Anyways, I got the below items (and much, much more) for only $2.89 + tax each!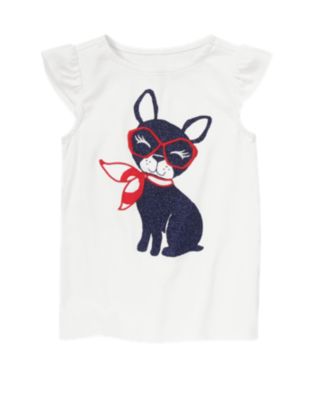 Glitter French Bulldog Tee which is still $5.59 online.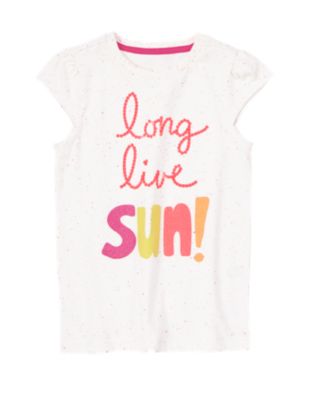 Long Live Sun! Tee $5.59 online.